Get into the act! The Schauer School of the Arts offers classes for youth in a variety of disciplines, including improvisation, theater basics, dance for actors, and audition technique. Through camps, workshops, classes, and performances, we frequently partner with other performing arts groups such as Missoula Children's Theatre and First Stage Children's Theater.
The School of the Arts produces an annual Schauer Rising Stars Production. Students ages 7 to 18 audition to become a member of the cast or crew and have their talents showcased as part of our Schooltime Matinee and Family Series.
For students interested in registering for the Kids from Wisconsin workshop, please download the waiver form below, complete and bring with you to the workshop on July 25.
Current Classes
Audition Prep
Tuesday Sep 18 2018 – Oct 9 2018 | 6:00 PM
(Ages 7-18) Gain comfort in the audition process by focusing on the three main components of the audition experience.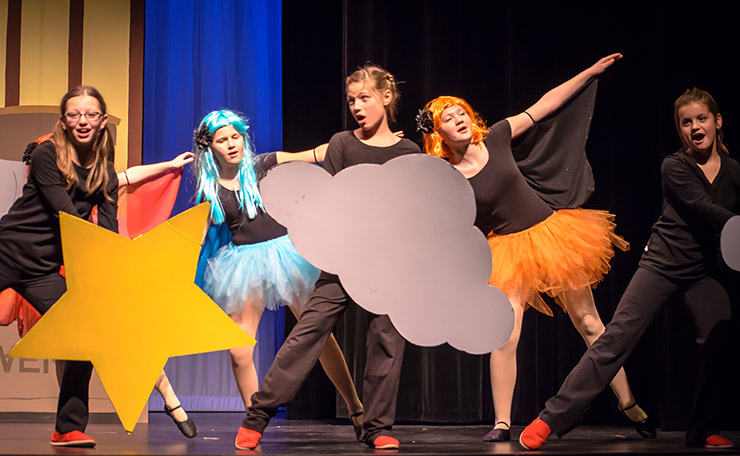 Junior Actors
Tuesday Sep 18 2018 – Oct 9 2018 | 5:00 PM
(Ages 5-7) Play theater games, explore emotion, put movement to music, and read stories that inspire the imagination.