Hosting exhibitions from various art groups and individuals, the Suckow Family Art Gallery is located on the second level and is open for viewing weekdays 9:00 am to 5:00 pm, Saturdays 11:30 am to 2:00 pm, and one hour prior to performances. Please stop by the Schauer Box Office prior to your gallery visit so someone may assist you. Artwork is available for purchase, unless otherwise noted.
Gallery receptions are open to the public and admission is free, with refreshments available for purchase. The reception offers an opportunity to meet the artists and view the exhibit.
For details on submitting artwork for consideration, call 262-670-0560, ext 7.
In the gallery on Jan 17
Keeping an Eye on the Road Less Traveled by Sauk Road Images, Aimee Hodorowski
Gallery Reception: Saturday Jan 25 at 6:30 PM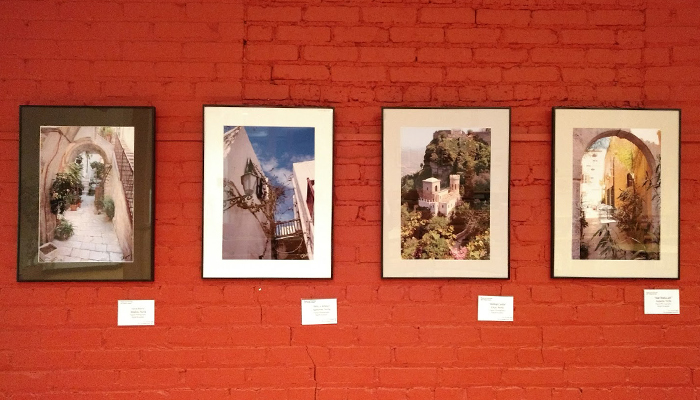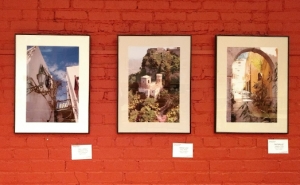 In the gallery on Apr 3
Hartford Celebration of Fr. Ted Zuern's Legacy | Red Cloud Indian School Heritage Center, Pine Ridge, S.D.
Gallery Reception: Saturday Apr 18 at 6:30 PM
This show will cover a portion of the school year, inviting classes to the Schauer Arts Center. The art show will open with a reception on the evening of April 18th that will include Native Music, Poetry, and potentially interactive displays or discussions. The closing event will be July 18, 2020 to include the presentation of Fr. Ted's headdress to St. Kilian Church and School.

The mission is that by expanding the awareness of the Heritage Center Art, it helps make people aware of the work done by Hartford's local son, Fr. Ted Zuern, so that his work can be continued. Discussing the artwork and the issues that some pieces portray, helps promote better understanding and reconciliation for all Native and American people.