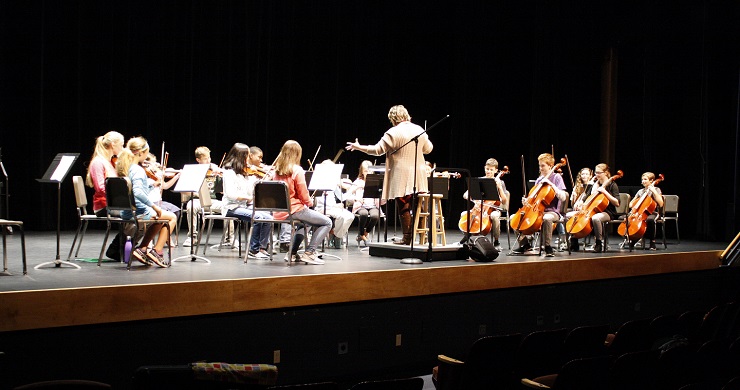 Returning Soon!
SSA is currently planning for a return of the Schauer Youth String Orchestra program, and we are looking for youth string players who have at least one year of experience in a school district or private lesson program. Families should contact the Education Coordinator to add their name to the list of interested players: Melissa@SchauerCenter.Org | 262-670-0650 x6.
SYSO is dedicated to providing local youth players with traditional strings training in an environment that is open to all levels and visions. Students gain experience in playing with an ensemble while still receiving one-on-one guidance and support from a professional instructor.
SYSO meets once a week to rehearse. Performances include concerts in the Ruth A. Knoll Theater at the Schauer Arts Center, as well as occasional community events.