The Schauer Arts Center offers two separate ensembles for students who have at least one to two years of training with either a private instructor or school ensemble. As a general rule, our Presto Strings Orchestra best fits our upper-elementary and middle school students, while our Bravura Strings Orchestra best fits our high school students.
All SYSO members are expected to demonstrate the following :
Good intonation with the ability to adjust out-of-tune pitches with minimal effort
Proper posture and technique for left- and right- hand positions
An understanding of - and ability to identify - accidentals
A positive, supportive, cooperative, attitude as well as a maturity and willingness to learn

Schauer Youth String Orchestra Spring Concert
---
When: Saturday, May 11 at 2:00 pm
Where: Ruth A. Knoll Theater, Schauer Arts Center

Spring Make Up Time
---
SYSO Rehearsals will be extended 30 minutes during March.
February = Regular Schedule
March = 6:00 pm - 8:00 pm (spring break is MON March 25)
April = Resume Regular Schedule
Placement Auditions
---
To schedule a placement, please call 262-670-0560, ext. 204 or email Melissa@SchauerCenter.org.
*Enrollment is accepted year round. Please contact Melissa Arnold to schedule a Placement at any point in the year.
View Placement Requirements (pdf)
Current Classes
SYSO Placement Auditions
Monday Aug 12 2019 – Aug 12 2019 | 5:00 PM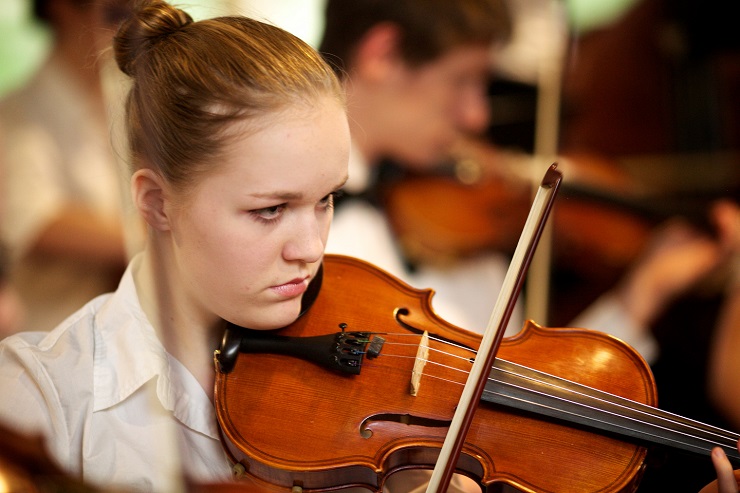 SYSO Summer Workshop
Monday Aug 5 2019 – Aug 9 2019 | 9:00 AM