Mondays, July 17, 2023 to July 26, 2023
1:00PM
Meets Monday, Tuesday, Wednesday | July 17-26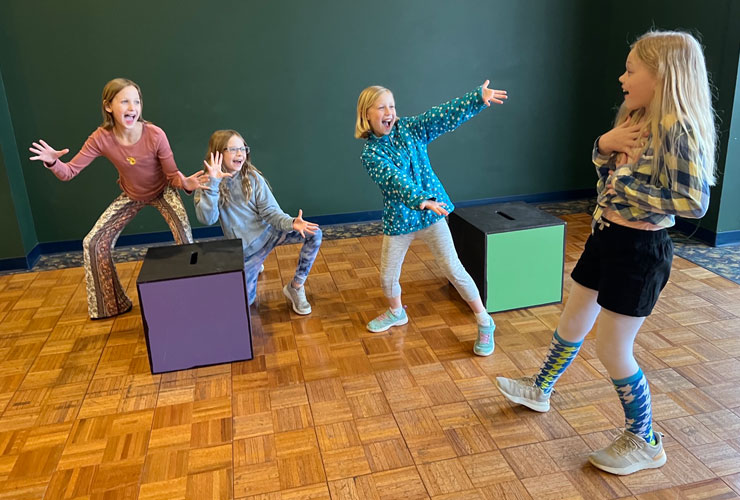 Location: Schauer Arts Center | 147 N. Rural Street
Instructor: Therese Burazin

Monday, Tuesday, Wednesday | July 17, 18, 19, 24, 25, 26

1:00-3:00 pm

Tuition: $120

This popular camp returns for its third Summer! Fun-filled improv games will encourage students to create humorous scenes together "on the spot". New activities are added, twists and turns will unfold throughout the week to keep improvisers expecting the unexpected! The camp is geared toward newcomers as well as our veteran improv students. Friends and families are welcome to attend a performance of skills learned on the last day of camp, July 26.

Contact Education Coordinator, Carley Kolsch, with any questions at carley@schauercenter.org or 262-670-0560 x6

Prior to the first day of your child's class, please complete and return the 2022-2023 Schauer School of the Arts Waiver electronically via email to Education Coordinator, carley@schauercenter.org. If this isn't convenient for you, you may also bring a hard copy to the box office M-F 12:00 pm-5:00 pm, or to the first day of class and give to the instructor. Blank waiver forms will be available for you during those times if needed.