Mondays, January 9, 2023 to January 27, 2023
7:00PM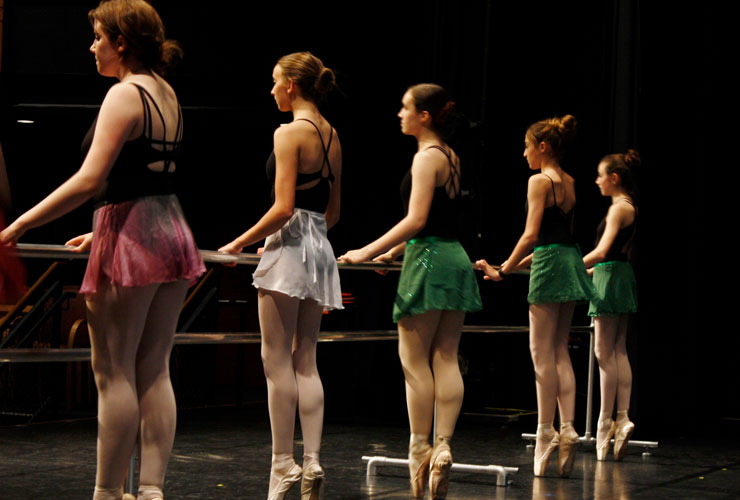 Ages: 3-18

Performances January 29 | 2:00 pm & 3:30 pm| Schauer Arts Center, 147 N. Rural St

SSA Ballet students ages 3-18 are invited to perform in the Ballet Performance Workshop | Land of Sweets, at the Schauer Arts Center on Sunday, January 29. Registration deadline is Monday, January 2, 2023, to ensure adequate preparation time for a January 9 start of rehearsals. This intensive rehearsal process and performance opportunity is in addition to students' regular ballet training and will allow ballet students to improve their ability to learn choreography and strengthen performance skills while representing SSA Dance in this celebration of the arts in our community. *Ballet Performance Workshop participants must be enrolled in a regular ballet class in the 2023 Winter/Spring session. Regular dance classes do not conflict with any Ballet Performance Workshop | Land of Sweets rehearsals.

Instructor: Anna Nowicki


Dancers Ages 9-18: Rehearsals January 9-13 | 7:00-8:15 pm | Creative Arts Studio, 30 S. Johnson St.

Dancers Ages 9-18: Dress Rehearsals January 20 & 27 | 5:15-7:00 pm | Schauer Arts Center, 147 N. Rural St

Dancers Ages 9-18 Tuition: $100

Contact Education Coordinator, Carley Kolsch, with any questions at carley@schauercenter.org or 262-670-0560 x6

Prior to the first day of your child's class, please complete and return the 2022-2023 Schauer School of the Arts Waiver electronically via email to Education Coordinator, carley@schauercenter.org. If this isn't convenient for you, you may also bring a hard copy to the box office M-F 12:00 pm-5:00 pm, or to the first day of class and give to the instructor. Blank waiver forms will be available for you during those times if needed.