Tuesdays, July 5, 2022 to July 8, 2022
10:00AM
Meets Tuesday-Friday | July 5-8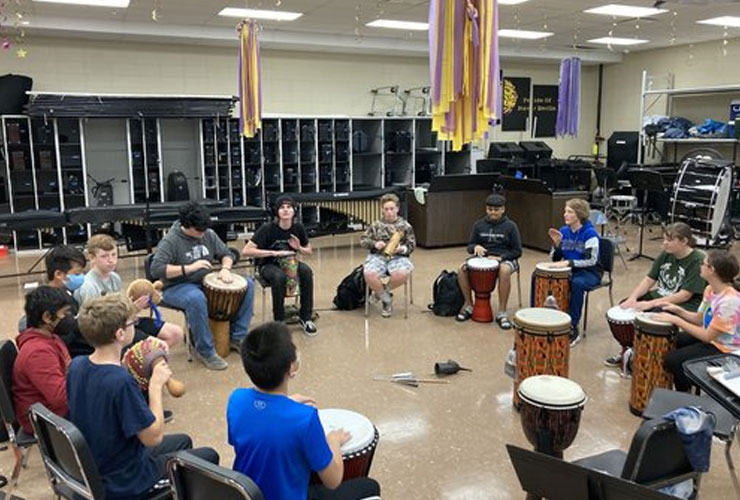 Location: Schauer Arts Center | 147 N. Rural Street | Rehearsal Hall Instructor: Ryan Meisel

Learn rhythms and melodies from around the world in this music camp led by professional musician, Ryan Meisel. Beginning and continuing musicians will explore together and share what they learned with friends and family at the week's end.

Tuesday-Friday | July 5 - 8 | 10:00am-11:30am


Tuition: $72

COVID -19 Updates: Please check the SAC website for the most up to date policy information. https://www.schauercenter.org/plan_your_visit/

Contact Education Coordinator, Dani Kuepper, with any questions at dani@schauercenter.org or 262-670-0560 x6

Prior to the first day of your child's class, please complete and return the 2022-2023 Schauer School of the Arts Waiver electronically via email to Education Coordinator, dani@schauercenter.org. If this isn't convenient for you, you may also bring a hard copy to the box office M-F 12:00pm-5:00pm, or to the first day of class and give to the instructor. Blank waiver forms will be available for you during those times if needed.