Wednesdays, June 23, 2021 to July 21, 2021
5:00PM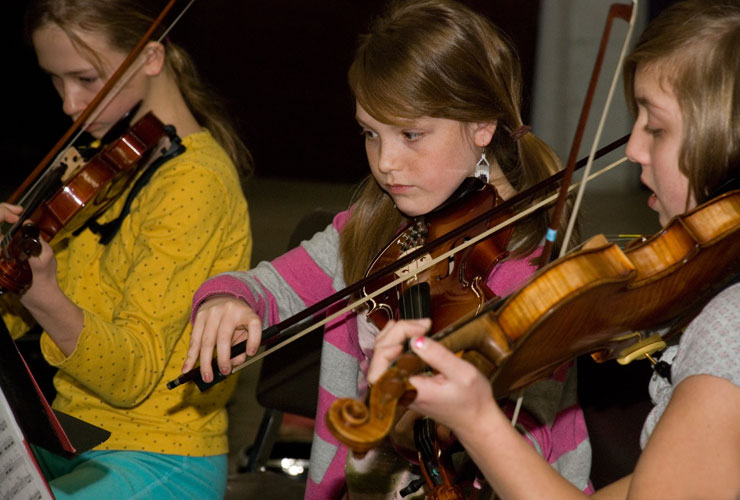 Grades 5-12 (General Guide)

Location: Schauer Arts Center | 147 N. Rural Street
Director: Joseph Steinbart

We are looking for youth string players with at least one year of experience in a school or private lesson program.

SYSO is dedicated to providing local youth players with traditional strings training in an environment that is open to all levels and visions. Students gain experience in playing with an ensemble while still receiving one-on-one guidance and support from a professional instructor. SYSO meets once a week to rehearse. Performances include concerts in the Ruth A. Knoll Theater and Pikes Peak at the Schauer Arts Center, as well as occasional community events.

Wednesdays 5:00 pm - 6:30 pm
Summer Session: June 23 - July 28 (No class on July 7)

Tuition: $80

The Schauer Arts Center recommends that face coverings are worn in all Schauer School of the Arts classes and activities, for students that have not received the COVID-19 vaccination. This policy is subject to change at any time as CDC guidelines change, or in response to a local change in COVID-19 trends.

Contact Education Coordinator, Dani Kuepper, with any questions at dani@schauercenter.org or 262-670-0560 x6

Prior to the first day of your child's class, please complete and return the 2021-2022 Schauer School of the Arts Waiver electronically via email to Education Coordinator, dani@schauercenter.org. If this isn't convenient for you, you may also bring a hard copy to the box office M-F 11:00am-3:00pm, or to the first day of class and give to the instructor. Blank waiver forms will be available for you during those times if needed.