Mondays, July 9, 2018 to July 18, 2018
1:00PM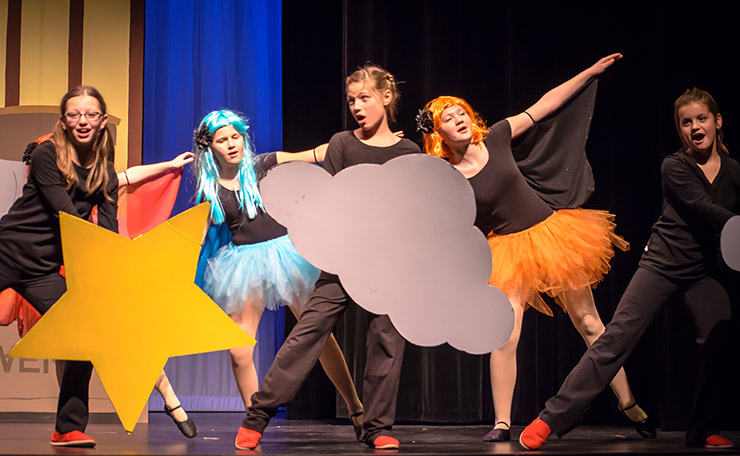 Ages 6-12 (Students will be split into two age groups)
Location: Schauer Arts Center, Lodge
Instructor: Therese Burazin & Lori Hassig
Tuition: $125

MONDAY-TUESDAY-WEDNESDAY July 9, 10, 11 & 16, 17, 18 | 1:00PM - 4:00PM

Sing, dance, and act your way through the changing atmosphere of our many seasons. Students will perform a number of songs and skits themed around everything having to do with the weather. The final performance will be a cabaret style show that highlights both classic and original songs, including "Singin' in the Rain," "The Rainbow Connection," and more. (Ages 6-12) Use the weather as inspiration for a theaterical performance.